We have everything you need to ensure a comfortable and unforgettable stay.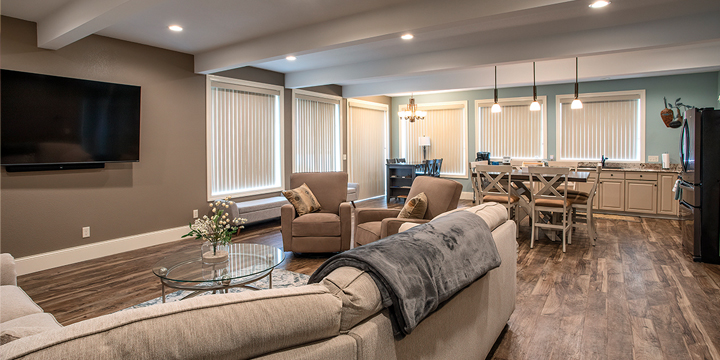 This 1, 872 sqft, 3-4 BD/2 Bath Open Concept Design includes all living facilities on the main floor. The upper level features 2 exceptionally spacious Bedrooms & 3/4 Bath.
You'll enjoy every convenience you'll ever need while you bask in the calm beauty of Minneiska and the mesmerizing Mississippi River views.


Bedrooms:
Comfortable beds with clean linens
Pillows and blankets
Dressers or closets for clothing storage
Bedside tables with lamps
Alarm clocks
Window treatments for privacy


Bathrooms:
Clean towels, hand towels, and washcloths
Basic toiletries (soap, shampoo, conditioner, toilet paper)
Hairdryer
Shower/bath mat
Plunger and toilet brush


Kitchen:
Fully-equipped kitchen with refrigerator, oven/stove, microwave
Cookware (pots, pans, baking sheets), utensils (knives, spoons, forks), and dishes (plates, bowls, glasses, cups)
Coffee maker and filters
Tea kettle
Toaster
Cutting board
Dish soap and sponge
Paper towels and napkins
Trash bags


Hot water:
Hot water heater
Adequate supply of hot water for guests' needs


Living room:
Comfortable seating (sofas, chairs, etc.)
Coffee table
TV with cable or streaming service (Netflix, Hulu, etc.)
Internet/Wi-Fi


Laundry:
Washer and dryer
Laundry detergent
Fabric softener
Iron and ironing board


Climate control:
Air conditioning/heating system
Hot water radiator heating system
Ceiling fans


Outdoor space:
Patio furniture (chairs, tables, umbrellas, etc.)
Grill
Outdoor lighting


Parking:
1 car garage
Private driveway